The past five years have been a time of significant growth in IU's research infrastructure, funding, and reputation.
A few of the accomplishments of our faculty, staff, and students are highlighted here, a small demonstration of the hugely important role that IU research — and IU researchers — play not only in advancing the mission of the university but also in improving the lives of people in Indiana and around the world.
As we mark IU's Bicentennial, we pause to honor the remarkable achievements of our faculty, staff, and students, but we also celebrate our many partners and the countless lives enhanced every day by IU's research.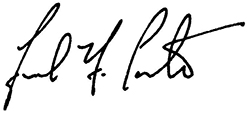 Fred H. Cate
Vice President for Research
Distinguished Professor and
C. Ben Dutton Professor of Law